[sleeplady.com] Introducing My Featured Gentle Sleep Coach: Andrea Galambos
I am so pleased to welcome Andrea Galambos, founder of Blissful Nights, as my Featured Gentle Sleep Coach for the next two weeks!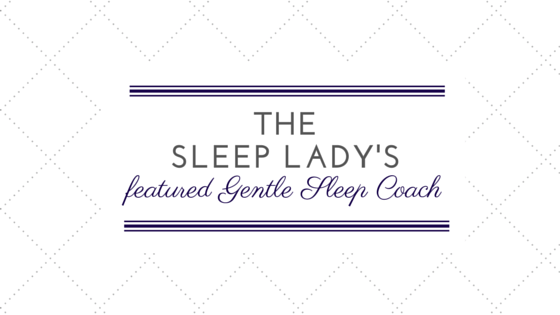 Andrea will be available to answer your sleep questions on my Facebook Page. To post your question, simply type your question in the box and submit it! Andrea will do her best to answer your question within 24 hours.
Don't miss out on this great opportunity to hear what she has to say: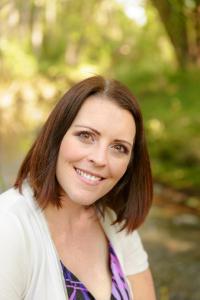 I'm Andrea Galambos and I remember all too well the effects of extreme sleep deprivation.
I am incredibly grateful to be the mother of three delightful children who brighten my world every day. My first child was your run of the mill bad sleeper, but we suffered through the first year and eventually slept through the night.
My second child came into the world crying and didn't stop for eight weeks. I was lucky to bank one solid hour of sleep at a time in that first month. By seven months, we had attempted co-sleeping, chair sleeping, car seat sleeping, bouncy chair sleeping, nursing, rocking, singing, patting, shushing, and probably many other tactics that have been lost in the blur of that fatigued time in my life. Despite all of our efforts, we were still wakened six to twelve times per night by our newest family member.
By the time he was seven months, we reached a point of desperation and discovered the Gentle Sleep Coaching method, which had our baby peacefully sleeping through the night within 9 nights.
This experience inspired me to become certified as a Gentle Sleep Coach®, so I could offer help to parents who are in that zombie zone and finding it hard to function due to lack of sleep.
As a certified Gentle Sleep Coach® and founder of Blissful Nights, I work with exhausted, sleep deprived parents of infants and small children, helping them gently and lovingly teach their children invaluable sleep skills. As the children learn to sleep, parents are reunited with their own long-lost and desperately missed uninterrupted sleep.
I am proud to offer you a personalized sleep plan created specifically for your child's unique temperament and needs. Not only will you receive a customized plan, but I will be right there supporting you through every step in your journey towards better sleep!
To learn more about how I can help you sleep, please visit my website, or follow me on Facebook or Instagram.
Did you find this article helpful? Please share it with your friends by clicking below, or ask a question on The Sleep Lady Facebook page.
The post Introducing My Featured Gentle Sleep Coach: Andrea Galambos appeared first on Baby Sleep Coaching by the Sleep Lady.
more at… http://bit.ly/2uUgjSn
—
Tradewide Commercial
Mattresses & Pillows
twcmattress.com